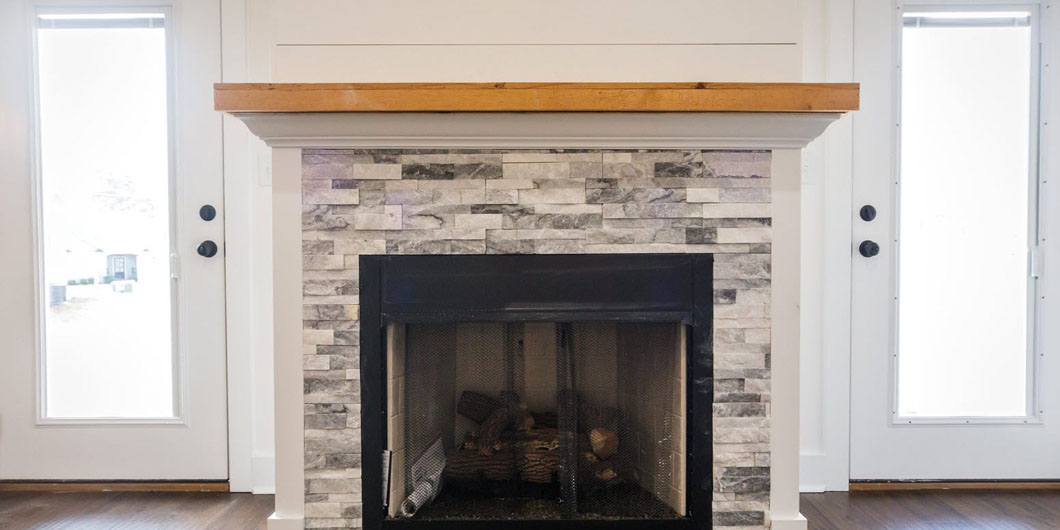 A fireplace is often the focal point of the living room. Family members gather to sit and enjoy the warmth, both literal and figurative, that this element of function and style evokes. Over the last 60 to 70 years, home builders installed wood-burning fireplaces surrounded by red brick. Thanks to technology advances and design changes in recent years, today's homes now have fireplaces that function with the push of a button on a remote control and are encased in virtually any type of stone, brick, or tile the homeowner desires.
Television design shows exhibit true pieces of art when revealing home makeovers that include a fireplace, whether the fireplace is wood burning or gas. These reveals serve as the inspiration for many a homeowner to finally take steps to update their decades-old fireplace and turn it into a 21st-century design feature they can once again enjoy and show off with pride. But, when eying your fireplace for a renovation, you'll have several considerations to keep in mind. For example, what is the size of the current fireplace? The size of the room it's located in? The style of the home and home's décor? Does your home have a unique architectural style that should be mimicked in the new fireplace? Does the fireplace have a hearth? A mantel? If yes, will you include changing these items as part of the update project? What is your budget?
Oftentimes, you can get further inspiration – and proper guidance – by speaking with a professional contractor, whether a home decorator or home builder, as they have the knowledge and expertise to make recommendations based on your specific situation. A pro will look at both the existing fireplace and the larger perspective of the entire room and home, and provide thoughtful, logical suggestions for you to consider. Another benefit of speaking with a professional is that they'll be familiar with applicable code or building requirements, depending on the changes you want to make.
Short of replacing your old brick fireplace entirely, there are virtually endless ways to update it without breaking your budget. Consider these few.
Paint the brick a different color that either complements or contrasts with the color palette in the rest of the room and add a simple mantel.
Whitewash the brick so that faded shades of red and gray still show through.
Keep brick its original red color and build it out with a white surround with mantel. For added brightness in the room, paint the surrounding walls a soft pastel color.
Install built-in shelving on either or both sides of the fireplace and tie the shelving wood or color in with the color of the fireplace surround or mantel.
Change the look of the inside of the fireplace itself by covering it with colorful tile.
Use light or dark colors on the brick to play off the natural light, or lack of, that the room gets.
Dark paint on the brick – black or gray – against an equally dark wall provides a chic, sophisticated look. In essence, you will have created an accent wall of a single, solid color that incorporates a fireplace that has been painted the same color.
One last design style is to simply embrace the brick in its original color. Use other design techniques, such as the fireplace surround or mantel, wall color, furniture, rugs, shelving, and more to bring out the original beauty the home builder intended.
DC Complete Building Company, Inc. has years of experience in home building and renovating. We are available to consult with you on how to bring out the best features of your existing fireplace and make recommendations to enhance its look and function. Call DC Complete today at 810-407-1771.